TERRA Breaks Ground at Toyota Canada
In January 2022, Toyota Motor Manufacturing, Canada (TMMC) launched a new chapter of the business partnering group TERRA (Toyota Environmental Resources for Responsible Actions).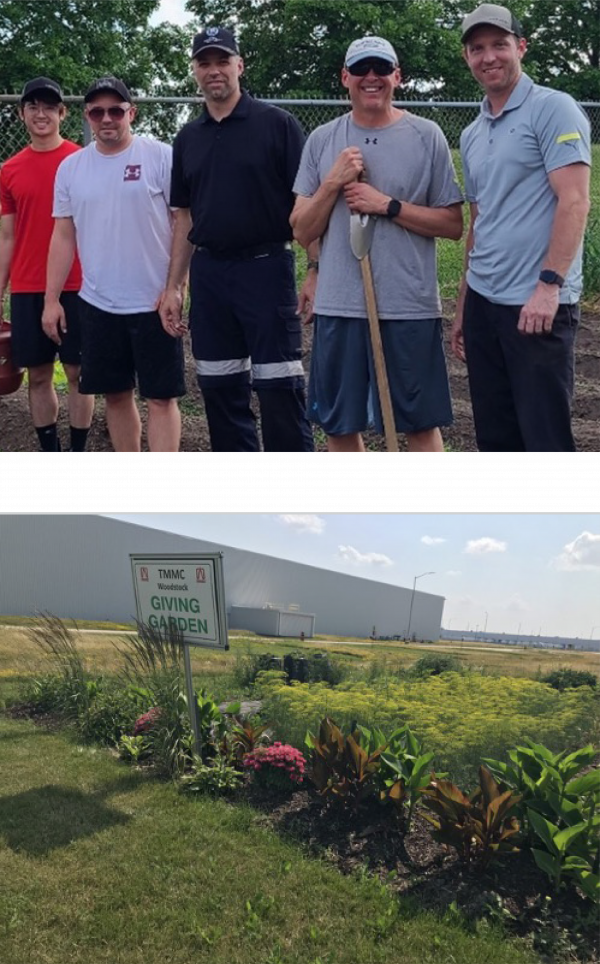 Through TERRA, environmentally-minded team members from TMMC's two operating sites—located in Woodstock and Cambridge, Ontario, just a 30-minute drive apart—can come together to make their worksites and communities cleaner, safer and more sustainable.

To ramp up its activities, TERRA partnered with TMMC's environmental team to create TERRA Talks, a weekly series during Earth Month (April) on topics such as recycling, bird-watching and pollination. TERRA Talks proved so popular that it became a regular program, helping the new BPG chapter grow to more than 320 members in its first year alone.

TERRA also created two "Giving Gardens," one at each of TMMC's sites. Both gardens are 100% run by TERRA volunteers and all food grown is donated to local shelters.