Teamwork + Persistence = Possibilities Realized
DiversityInc List: Toyota jumps to the Top Five
Toyota ranked #4 on DiversityInc's Top 50 Companies for Diversity®

Climbing up three spots from #7 last year, this achievement speaks to our entire team's contributions toward making D+I a fundamental part of how Toyota does business.
Other DiversityInc Recognitions

No. 2 | Top Companies for Mentoring
No. 6 | Top Companies for LGBTQ Employees
No. 10 | Top Companies for Asian American Executives
No. 11 | Top Companies for Black Executives
No. 11 | Top Companies for Talent Acquisition for Women of Color
No. 15 | Top Companies for Supplier Diversity
No. 16 | Top Companies for Sponsorship
No. 24 | Top Companies for Environmental, Social & Governance (ESG)

Team Members

Leah Curry, president of Toyota Motor Manufacturing, Indiana (TMMI), was one of 13 outstanding women leaders inducted into the 2022 class of Women in Manufacturing Hall of Fame.

The Hall of Fame was created in 2019 by the Women in Manufacturing Association to recognize women who have made extraordinary contributions to the manufacturing industry with their efforts to support, promote and inspire women in manufacturing.

Phil Sadler, general manager, Quality Control for Toyota Motor Manufacturing, Canada (TMMC), was named a 2022 Automotive News Notable Champion of Diversity.Now in its second year, this list features 18 executives in the auto industry who have demonstrated their commitment to improving diversity, equity and inclusion.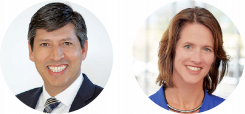 Two Toyota team members were named 2022 Notable Military Veterans by Automotive News: Sam de la Garza, senior manager, truck product planning and strategy for Toyota Motor North America (TMNA), and Mara McNeil, CEO, Toyota Financial Savings (TFS). Sam and Mara join a list of 15 notable U.S. military veterans who are making a positive impact in the auto industry.
Additional Awards and Recognition



Human Rights Campaign Best Places to Work for LGBTQ+ Equality 2022

Hispanic Association on Corporate Responsibility Inclusion Index, Five-Star Rating

National Minority Supplier Development Council 2022 Corporation of the Year Award

National LGBT Chamber of Commerce 2022 Best- of-the-Best Corporation for Inclusion