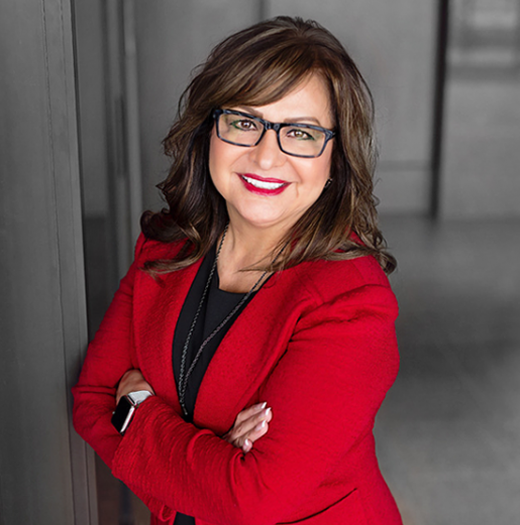 + = Partnership
Supplier Diversity Grows Through Trusted Partnerships
ROSA SANTANA'S PASSION IS PEOPLE.
"For me, it's all about helping people find work and helping companies find the right people," she says. As founder and chief executive of Santana Group— a family of companies she launched in 2002 to meet clients' hiring and talent needs—Rosa has used her passion to create thousands of jobs for people across the U.S. and Mexico.
Just two years after starting her firm, the staffing solutions expert began servicing some of Toyota Motor Manufacturing Texas's Tier 1 suppliers. A decade of relationship-building then led to Rosa and her newly formed Forma Automotive being named Toyota's first Hispanic-, woman-owned Tier I supplier, hired to assemble Tacoma truck beds.
Although new to manufacturing, Rosa was recognized by Toyota for her business acumen. "Toyota told me early on, 'We like you, we trust you, we know that you know how to run a business—the rest we can teach you,'" she recalls.
The supportive and mutually-beneficial partnership between Rosa and Toyota has continued to blossom, with Santana Group also now operating a call center for Toyota Financial Services.