Preparing the Next Generation to Become Drivers of Education
Toyota's future depends on our ability to constantly develop the next generation of leaders and place them on ever-more inclusive paths to business and STEM careers.
We partner and innovate to reach young people where they are, and we continuously support opportunities for their lifelong success.
4T Academy
Providing high schoolers with a dynamic education experience that couples hands-on learning with on-the-job training at Toyota Motor Manufacturing Indiana


Making Life Easier
Providing up to $1 million in scholarships each year to college-bound students associated with select Toyota Financial Services community partners

T-Ten
Partnering with 32 technical and community colleges across the U.S. to offer students hands-on vehicle repair training at a Toyota or Lexus dealership
+ Students earn their ASE certification—the"Gold Standard" for independent certification of o service technician knowledge and skills
+ Additional opportunities to earn Toyota Certified Technician credentials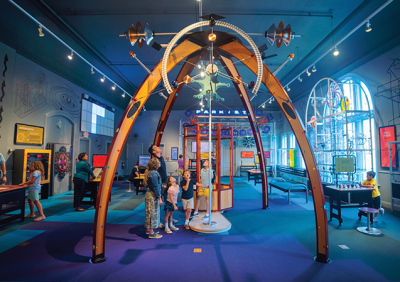 SPARKING PASSION FOR STEAM
With the Ann Arbor Hands-On Museum, Toyota Research & Development co-created a new STEAM (science, technology, engineering, arts, and math) learning experience, funded by $1.5 million in grants from the Toyota USA Foundation and Toyota Motor North America. The interactive exhibit provides exposure to students from surrounding communities and access to creative learning tools designed to stimulate innovation and growth.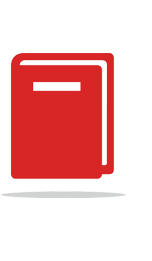 I Matter, We Matter, Words Matter
A $200,000 Toyota investment in the Dallas Education Foundation is making it possible for more Black students to see themselves in the books they read. I Matter, We Matter, Words Matter prepares Dallas public school teachers to incorporate texts by African-American authors into their lesson plans.
By making space for teachers to learn about cultural intelligence and managing unconscious bias, the program aims to help students of color get more engaged and boost their reading achievement.
College Internships and Co-ops
Welcoming hundreds of college students every year to Toyota sites across the U.S. for experiential learning. Meet some of our 2021 summer co-ops:
"My favorite part of my internship was going out into the plant and learning about the Toyota Way and Toyotaprocesses!"

AYANA TAYLOR
Mississippi Valley State University
"I had the opportunity to learn all about the industry by sitting in meetings with upper management and attending workshops and speaker series. Every day provides me with new insights on w to improve not only work-related stuff, but also improving yourself!"
CHRISTOPHER JAMES MANALILI
San Jose State University
"My favorite part about the co-op was the people… It felt like they really cared about me and some I felt like we had a bigger relationship than just a working relationship. It felt a lot like a family."

DARRELL TOTTEN
Mississippi Valley State University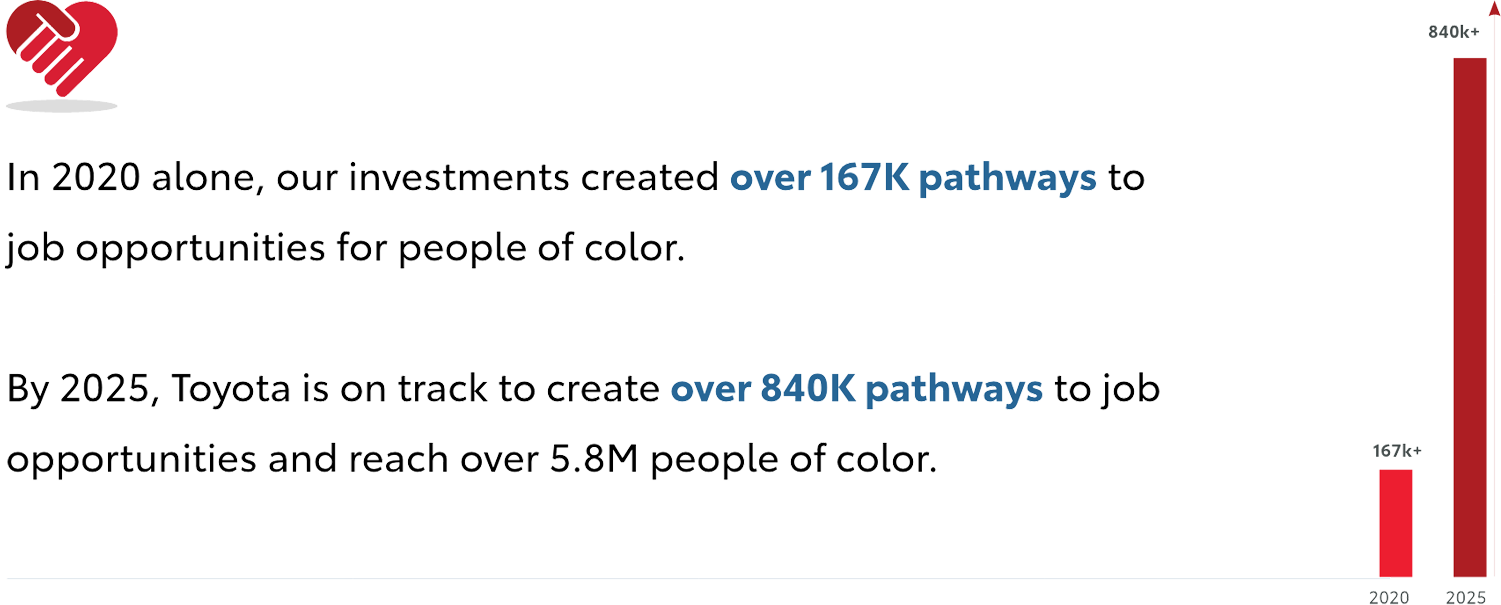 Making a Mark Through Board Leadership
Toyota leader Peggy Turner is passionate about giving back through board service, including with Hispanic Scholarship Fund—an organization that empowers students with the resources and knowledge to complete a higher education.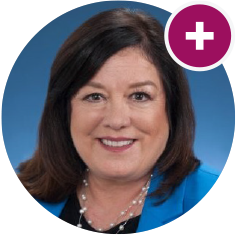 "I got involved with Hispanic Scholarship Fund because of my passion for moving the Latino community forward. I enjoy sharing my experiences in board oversight functions."
PEGGY TURNER
Vice President, Social Innovation, Toyota Motor North America