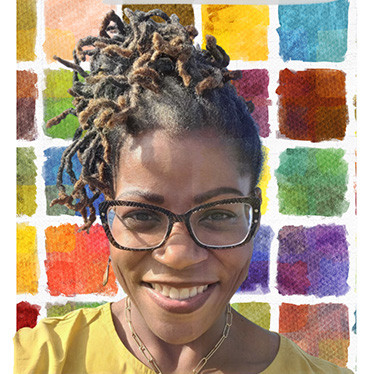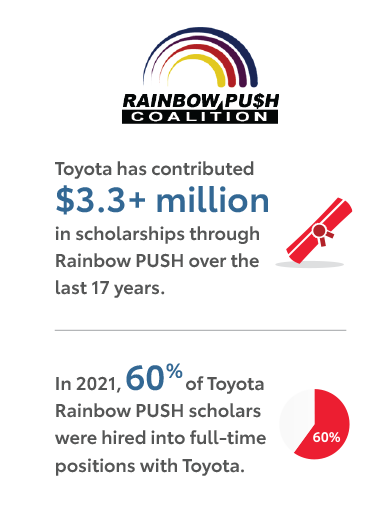 TINA WATSON EMBODIES TOYOTA'S COMMITMENT TO PUSH AGAINST LIMITS AND REDEFINE WHAT'S POSSIBLE.
After facing a health challenge, Tina decided to start over and go back to school as a nontraditional student. Her path wasn't easy, but she persevered and was awarded a Toyota Rainbow PUSH scholarship. For 17 years, this program has helped deserving scholars like Tina fund their college education and jumpstart their careers through a hands-on Toyota internship.
As a Toyota intern, Tina had regular opportunities to interact with and learn from executives. The welcoming environment that Toyota created for interns helped her see a future for herself at the company.
"At one meeting, an executive asked what I thought about an important question," she recalls. "I will never forget that moment. That's what inclusion is: when those who are at the table introduce you to the cohort and let them know that what you have to say is valuable."
Tina's Toyota supervisors were so impressed by her drive and determination that they made her a job offer before she even graduated. Today, as a Senior Analyst in Toyota's college programs department, she proudly works with Rainbow PUSH scholars, helping to shape and give back to the program that launched her on her current path.
Tina knows firsthand that it takes more than scholarship funds to help students succeed. "Students need a lot of support along the way. I have the opportunity to connect them to the people at Toyota they need to meet, to learn about their interests, and to guide them on their path. When you create programs where people can see the path, that's when you have different results and impact," she says.