Human Rights Campaign (HRC)
OVERVIEW
The Human Rights Campaign (HRC) and the Human Rights Campaign Foundation together serve as America's largest civil rights organization working to achieve LGBTQ+ equality. By inspiring and engaging individuals and communities, HRC strives to end discrimination against LGBTQ+ people and realize a world that achieves fundamental fairness and equality for all.
Guided by Respect for People, Toyota works to ensure that equality is and will always be a priority. Toyota team members need to feel safe, valued, and heard – and able to bring their full, authentic selves to work every day.
Toyota partnered with HRC to guide our implementation of comprehensive policies, benefits, and practices that ensure greater equality for LGBTQ+ team members and their families. Experts within HRC and its network consult Toyota leaders to support our equity, diversity and inclusion, and corporate social responsibility imperatives.
We also recognize trends in demographic representation*:
LGBTQ+ identification in U.S. ticks up to 7.1% in 2022 from 5.6% in 2020
One in five Gen Z adults identifies as LGBTQ+
Bisexual identification is most common
What We're Doing


Corporate Equality Index (CEI)
As the national benchmarking tool measuring policies, practices, and benefits pertinent to lesbian, gay, bisexual, transgender and queer (LGBTQ+) employees, the Human Rights Campaign Foundation's Corporate Equality Index (CEI) is a primary driving force for LGBTQ+ workplace inclusion.
Toyota has earned a 100% score consecutively since 2007. This national benchmarking survey guides our policies and benefits, including medical support for transgender team members, adoption and parental leave benefits, and domestic partner benefits.
As the criteria for HRC rankings have evolved over the years, Toyota has proactively added to its support for the LGBTQ+ community.
The survey measures four criteria:
Nondiscrimination policies across business entities
Equitable benefits for LGBTQ+ workers and their families
Supporting an inclusive culture
Corporate social responsibility
Toyota Workplace Equality Summit
The Toyota HRC Workplace Equality Summit launched as an in-person event in 2019, held at Toyota's headquarters in Plano, Texas. This partnership between Social Innovation and Spectrum, Toyota's Business Partnering Group (BPG) for LGBTQ+ team members and allies, provided a safe and engaging environment for education and discussions on LGBTQ+ issues and best practices in the workplace.
Pivoting in 2020, the Summit evolved to a virtual 2-day Summit. By going virtual, the discussions were able to reach a larger audience across North America. After a pause in 2021, the Summit returned as a virtual event in 2022, and then most recently as a hybrid event in March 2023.
Since adding the virtual component, the Summit reached hundreds of team members each time – nearly twice the attendance from 2019 when it was in-person only. One recurring component each Summit that has become a true staple of the event is a closed-door session between the HRC team and Toyota executive leadership, providing learning opportunities to continue creating positive change.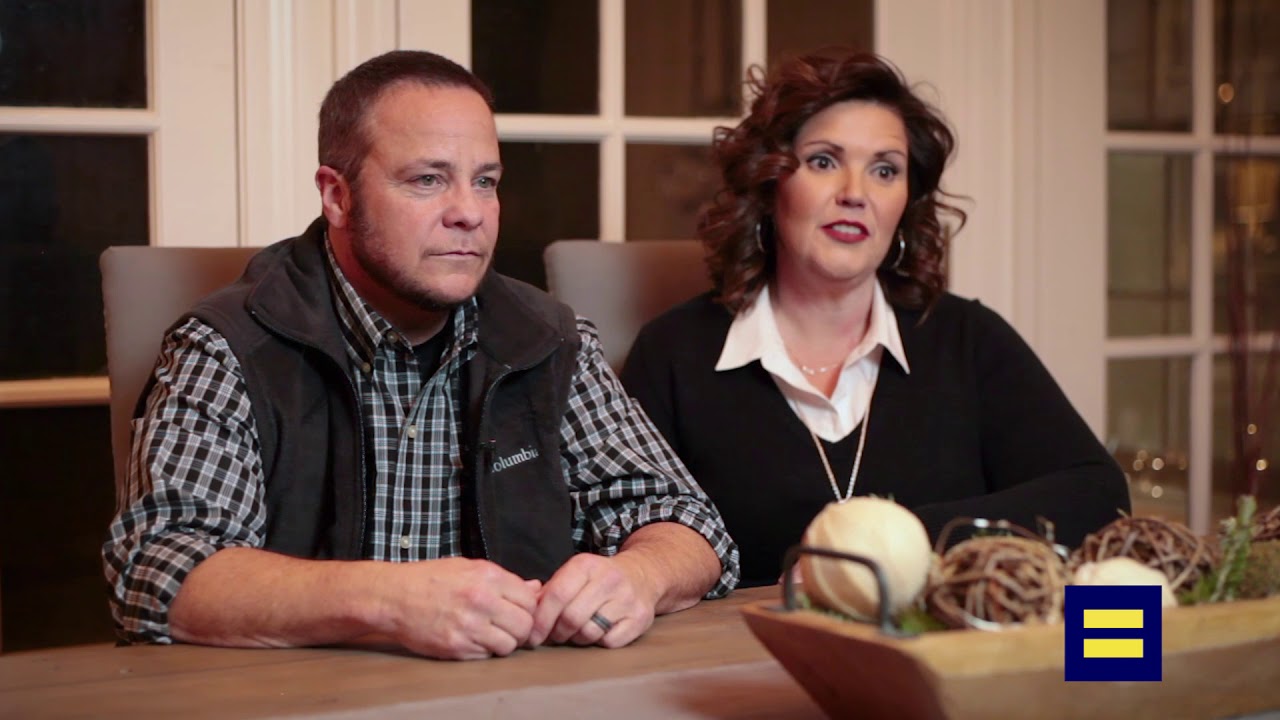 HRC's #LoveYourNeighbor campaign, a storytelling project focused on sharing the stories of LGBTQ+ people and allies in Tupelo, Mississippi, included the story of Kaleb Hall, a transgender male at Toyota's Mississippi plant (TMMMS). Kaleb transitioned while at TMMMS; the support he received inspired him to become vocal about transgender and other LGBTQ+ topics.
Self-ID Initiative
Toyota launched the voluntary Self-ID in the U.S. and Canada to recognize and celebrate the diversity of our team members. Benchmarked as a best practice among top companies, HRC was one of the organizations advising on a clear and equitable Self-ID form, particularly as it pertained to language within the LGBTQ+ community. Self-ID is one way we're engaging our team members to help drive an ever-more inclusive workplace.
Making a Difference
Additionally, Toyota has joined HRC for several petitions: