Toyota is proud to celebrate the stories and accomplishments of our Team Toyota Olympic and Paralympic athletes. These inspiring individuals remind us what's possible when we think broadly and inclusively, cultivate our strengths, work as a team, and reach for our dreams.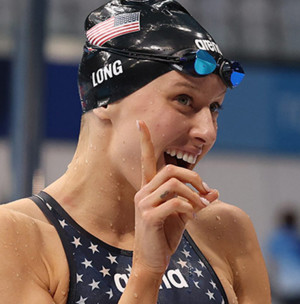 "The Paralympics are this place where you feel like you're at home. It's a place that welcomes disability. And I still can't believe how much the event has grown—I'm so excited for what's next."
Jessica Long
Swimmer Jessica Long won six Paralympic medals at the Tokyo 2020 games, bringing her total career medal count to 29 and making her the most decorated active Paralympian in the world. Long, a double amputee since infancy, is also the second-most decorated U.S. Paralympian in history. While training for her fifth Paralympic Games, Long, a double amputee since infancy, reflected on how the Paralympic Movement has grown over the years, leading to greater visibility and opportunities for paralympic athletes and hopefuls.
"What really makes me happy is how much the Paralympics are growing and how many people support the movement," Long said. "Sponsorships are a huge part of that. Being part of Team Toyota is something that I still can't even believe. It makes me so excited for the next generation of athletes."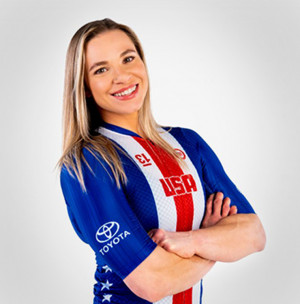 "A lot of kids grow up watching Michael Jordan or Serena Williams and they know they can aspire to that level. But I wanted to prove that athletes don't have to look like them. All bodies can be athletic bodies."
Oksana Masters

When Team Toyota athlete Oksana Masters tried out for Team USA for the first time in 2008, a U.S. national rowing coach said her goals were unrealistic. The coach told Masters, who is a double amputee, that she'd never row at a competitive level—she was too small and didn't look like an athlete.
"I wanted to prove that coach wrong," she says. Ultimately, Masters didn't make the team as a rower for the Beijing 2008 Paralympic Games. But she stayed motivated, both in the pursuit of her personal goals and to keep pushing for visibility in Paralympic sports. Today, Masters has won 10 Paralympic medals in total across all four of her sports—rowing, cross-country skiing, biathlon and cycling.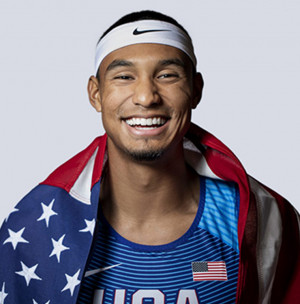 "Running is my job. The training schedule is pretty rigorous, but I love what I do. I enjoy every moment of it. Some of the stuff becomes tedious, but it's what you need to do to become the greatest person you can be."
Michael Norman
Team Toyota athlete Michael Norman may be a sprinter, but he knows that the way to reach his goals is by going at his own pace. "I'm a very competitive person," Norman says. "But it's so important for me to just listen to my coaches. It takes a lot of practice and effort, obviously, but also patience."
Norman's discipline and hard work paid off at the Tokyo 2020 Olympic Games. He took home his first career Olympic medal, winning gold with his teammates in the men's 4x400m relay event. Norman ran a stellar second leg that put the U.S. in front, speeding through his 400m in 44.03 seconds.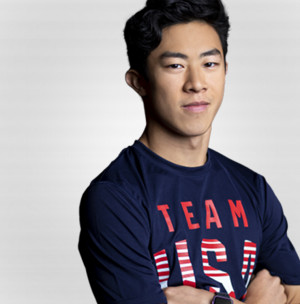 "I curate a vision of the best possible me that I can be. Then, I try to formulate a definitive plan to approach that goal which allows me to take the initial step. No matter what ends up happening, l will be content that I tried everything."
Nathan Chen
Team Toyota U.S. Figure Skating champion Nathan Chen is the winner of six consecutive national titles and was recently crowned Olympic gold medal champion in the men's figure skating individual event at the Olympic Winter Games Beijing 2022. The Salt Lake City native shared what keeps him motivated when reaching for his highest goals.
"Every day comes with new challenges. These challenges can actually be a source of motivation if you approach them with the right frame of mind," Chen said. "Specifically, my overarching motivation comes from my dreams of competing in the Olympic Games. By remembering the initial passion that ignited this dream, I can find a powerful source of motivation."