Toyota Volunteers Cultivate Deep Roots at Historic Long Beach Ranch and Garden
On Earth Day 2023, a group of dedicated Toyota employees and families showed their love for the planet by getting down and dirty with it at Rancho Los Alamitos, a 7.5-acre historic ranch and garden in Long Beach, California.
Donning red Toyota4Good T-shirts and grabbing rakes, pruners and hoes, the volunteers checked major items off the Rancho's to-do list: pruning and shaping shrubbery; trimming back sticky plumbago (a notoriously difficult-to-work-with plant); and clearing overgrown vegetation from the site's perimeter.
Charles B. King, an assistant group manager at Toyota Auto Body California (TABC), volunteered alongside his two young sons, Charlie and Andrew. "It was great to pitch in and see improvements to the historical site. My sons also enjoyed using the gardening tools and cleaning up for a good cause, to help our neighbors," said Charles.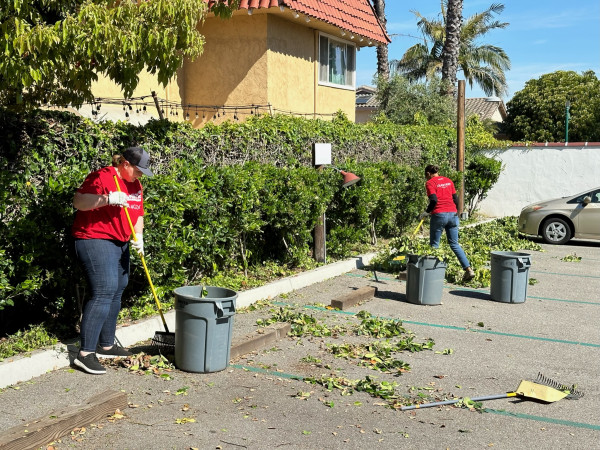 By the end of the day, Toyota volunteers had collected 25 yards of clipping, trash and debris and given the site's historic blacksmith shop a thorough cleaning and reorganization. This hard work is essential to keeping the Rancho attractive and safe, not only for visitors but for the horses, sheep, ducks and other barnyard animals that live there.
"Toyota's volunteer efforts made a huge difference for our site. The Rancho's public grounds are a safer, more beautiful, more sustainable and more accessible public resource thanks to Toyota," said Pam Lee, executive director of the Rancho.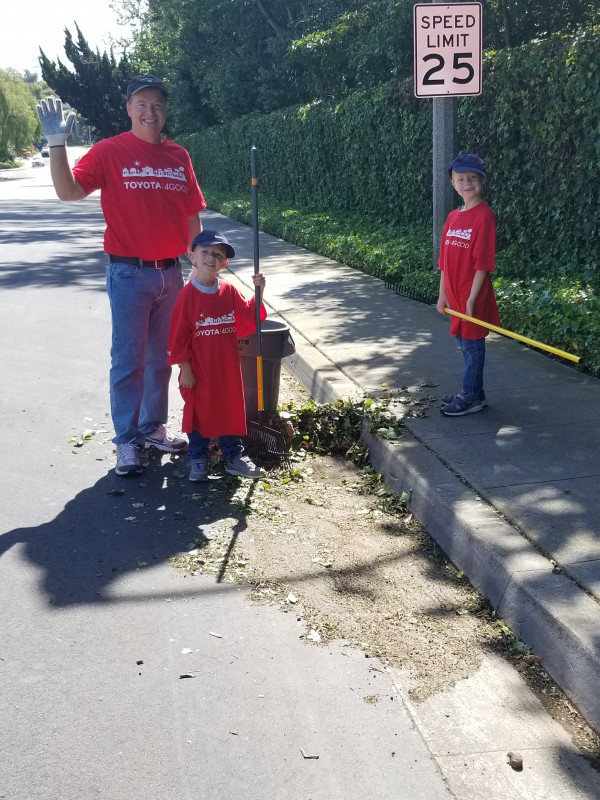 For more than 50 years, Rancho Los Alamitos or "Ranch of the Little Cottonwoods" has educated and engaged the public on its rich connections to California's past. Visitors can tour a centuries-old adobe ranch house, wander through historic gardens, meet the resident livestock and learn about the site's diverse inhabitants, beginning with the Indigenous Tongva people.
Toyota's relationship with Rancho Los Alamitos took root in 2014, when TABC selected the organization as its volunteer partner for National Public Lands Day. Over the years, the friendship has continued to bloom through additional TABC volunteer events and grants.
In 2022 TABC was honored with the Cottonwood Award for Service and Commitment recognizing its significant impact on the cultural development of Rancho Los Alamitos and the City of Long Beach.
"The Rancho is part of the fabric of our Long Beach community. TABC is proud of the Rancho's work and proud to be its volunteer partner over the past decade," said Jim Zehmer, president of TABC.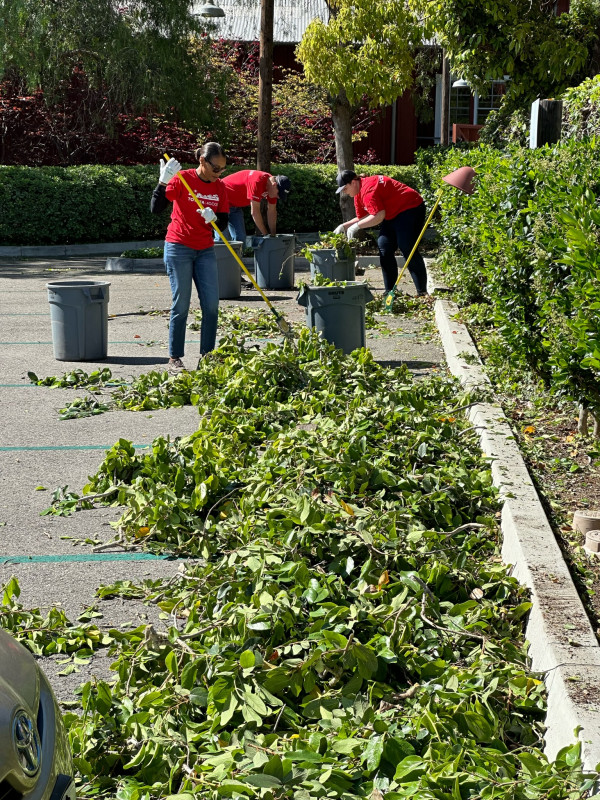 The Earth Day volunteer event was led by Ingrid Avery, administrator, community events coordinator for TABC, with coordination from Brightview Landscaping and the Rancho staff. Volunteers hailed from TABC, Toyota Research & Development in Gardena, California, and DENSO, a Long Beach automotive parts manufacturer.
Volunteer Juziel Picado, senior engineer, operations, Environmental PE E&F, appreciated the chance to preserve the Rancho's unique cultural value. Juziel said, "Volunteering at Rancho Los Alamitos was a great opportunity to give back to the community as well as explore California history. Our Earth Day activity was successful and one worthy of repeating."