Spectrum Goes to Washington— and Speaks Up for Marriage Equality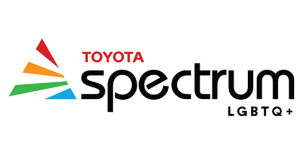 At the invitation of Toyota's Government Affairs team, selected Spectrum members flew to Washington, D.C., last September to learn more about the work of government affairs and help advocate for the Respect for Marriage Act bill. A month later, NAAC and Government Affairs hosted a virtual "watch party" as the votes were cast, educating members across every Spectrum chapter live as the bill was passed by the Senate, and later signed into law
by President Biden.
Spectrum members met with members of Congress and attended an educational session (as shown in the photo to the right) with the LGBT Congressional Staff Association (CSA).