+ = Equity
Championing D+I in Baja California and Guanajuato
Toyota has nearly 100 dealerships and two manufacturing plants in Mexico.
Toyota Motor Manufacturing de Baja California (TMMBC), founded in 2002, employs over 2,000 people at its Tijuana facility. Toyota Motor Manufacturing de Guanajuato (TMMGT), which opened its doors in central Mexico in 2019, has about 1,500 employees. Both sites produce the Toyota Tacoma and have the combined capacity to make over 250,000 vehicles per year.
Toyota knows there's no one-size-fits-all approach to D+I. Every D+I initiative at TMMBC and TMMGT reflects each worksite's specific goals and the unique cultural attributes of their workforce and surrounding communities. At the end of the day, both plants are part of the global Toyota family working to advance our vision of Limitless Mobility for All.
Talent Development Program
Helping More Women See Themselves as Leaders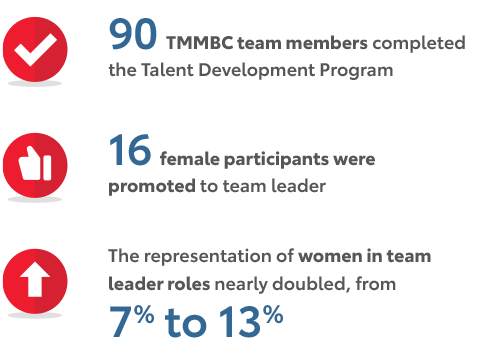 Not long ago, fewer than one out of 10 team leader positions at TMMBC were held by women, despite a successful campaign to recruit more female talent to the company. To learn why more women weren't applying to be team leaders, TMMBC executives invited a group of female employees to a luncheon discussion. What they heard amazed them. "So many of our women team members said, 'I don't see myself as a leader. The culture in our country and industry is about men. Women don't have the support we need to develop our leadership,'" Ericka Alejandra Mendez recalls.
Spurred to action by the women's words, TMMBC created the Talent Development Program—a hands-on training program that places women and men in the team leader role before they're promoted in order to build up their skills, confidence, and readiness. "The result was amazing because team members were able to see that they could perform the job, and it changed their mindset. If you can see yourself as a leader, you can believe in yourself," says Ericka.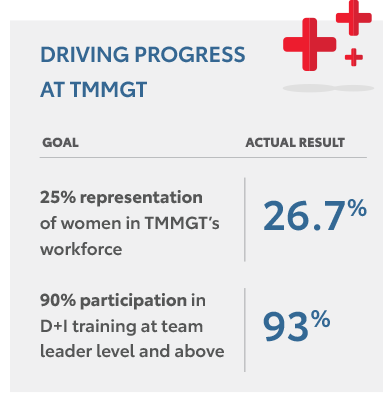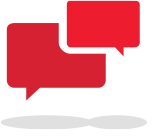 Mexican Women's Forum
TMMBC hosted the second Mexican Women's Forum on November 10 and 11. With panels, networking, training, and more, the event drew team members—physically and virtually—from all of Toyota's Mexican entities as well as other North American affiliates.
D+I Month in Guanajuato
In August, TMMGT participated for the first time in D+I Month—Toyota's company-wide celebration of diversity and inclusion.
The plant came up with many creative ways to make the month its own, including a D+I mural and art contest.