Celebrating Our Identities, Driving Innovation
Toyota's business partnering groups (BPGs) are employee-driven networks based on common identities, affinities, experiences, and allyship. Joining a BPG allows team members to connect with teammates, grow professionally, support Toyota's business goals, and help build the inclusive and innovative culture that represents the future of our company.
BPG affinities with five or more chapters are eligible for a North American Advisory Council (NAAC). NAACs serve as a strategic organization for the groups they serve. Executive sponsors for each NAAC not only provide guidance and insight, but also create opportunities for team member visibility and talent development. Toyota Organization for the Development of Latinos (TODOS), ToyotAbility, and Toyota Christian Fellowship (TCF) all formed NAACs in 2021.



117 BPG CHAPTERS…AND GROWING!
In 2020 TMNA reached a meaningful milestone with the launch of our 100th BPG chapter. Today there are 117 chapters with 17,000+ members across North America. With 13 affinities to choose from, our BPGs are as multi-faceted as our talented, diverse team.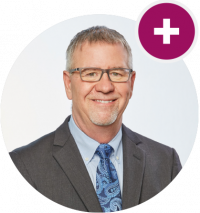 "By bringing your full self to work every day, you are more likely to thrive in your role. It'll help you feel included, challenge assumptions, consider opportunities with more empathy, and develop innovative ideas. It always takes courage to be yourself, but you might be the spark that inspires someone else to do the same."
CRAIG GRUCZA
Executive Advisor, Human Resources, Toyota Motor North America
Collaborating for Local Change
In late 2020, our BPGs made their collective voice heard by coming together to award grants aimed at addressing disparities and advancing social justice in local communities.