+ = Possible
A New Chapter for AAC
THE LAUNCH OF A NEW BPG CHAPTER IS A BIG UNDERTAKING THAT CAN CREATE EXCITING OPPORTUNITIES FOR GROWTH AND DEVELOPMENT—EVEN DURING TIMES OF UNCERTAINTY.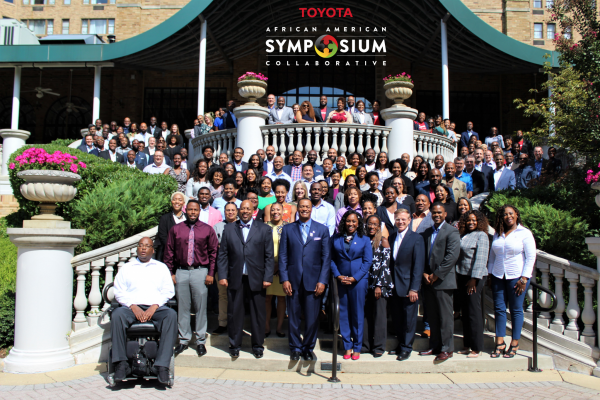 When team members of Toyota Financial Services (TFS) in Maryland decided to create the 14th North American chapter of the African American Collaborative (AAC), they did so in the midst of the pandemic as well as the reorganization of TFS' physical sites.
Nevertheless, the newly appointed chapter board was determined to move forward. "We thought it was important that the launch go on, and with the support of our executive sponsor and the D+I team, we were able to make it happen," says Camille Kelly, chair. "The partnerships we built were invaluable—it truly felt like One Toyota."
The Baltimore AAC made its official debut on November 9 at a virtual event featuring an all-star lineup of Toyota executives, including Sandra Phillips Rogers, Chief Diversity Officer; Alva Adams-Mason, Group Manager of Multicultural Business Alliance and Strategy and Multicultural Dealer Relations; and Lisa Harris, Senior Manager, Diversity and Inclusion. "Having our executive leaders there was so rewarding. It meant the world to hear Sandra give us her blessing and support," says Maisha Broach, vice chair.
With 58 members, the Baltimore AAC is poised for an impactful first year. Some of their plans include:
Celebrating and providing education on Kwanzaa

Organizing an MLK Day of Service
Mobilizing support for local African-American charities during Black History Month